Explore the Art of Flavor: Enroll in our Culinary Arts Program for a Gastronomic Journey of Creativity, Technique, and Culinary Excellence!
Unleash your culinary passion with our renowned Culinary Arts program. Discover the art of flavor through hands-on training, expert guidance, and a diverse curriculum. Master the techniques, embrace creativity, and embark on a transformative gastronomic journey towards culinary excellence.
Apply Now
Empowering you to excel in the Advance Culinary Art and Supervision
Affiliated to City and Guilds, UK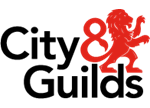 How Our Diploma Course in Culinary Arts Equips You for the Demands of the Industry
Our diploma course in Culinary Arts thoroughly prepares students for the industry's demands through a comprehensive curriculum. It offers hands-on training, industry-relevant techniques, and exposure to diverse cuisines. With a focus on creativity, professionalism, and adaptability, graduates are equipped to excel in the dynamic culinary landscape.
Meet the Experts Behind Your Diploma Career Tour at QIHM
Diploma Admission Requirements
SEE/ +2Education from any stream or equivalent experience in kitchen section
Admission Process
Submission of duly completed application form, Xerox copy of all previous degree/experience credentials
Group Discussion (GD)
Personal Interview
Hear it From the Students: What They Have to Say About Quest Institute of Hotel Management
Memories from Diploma Courses